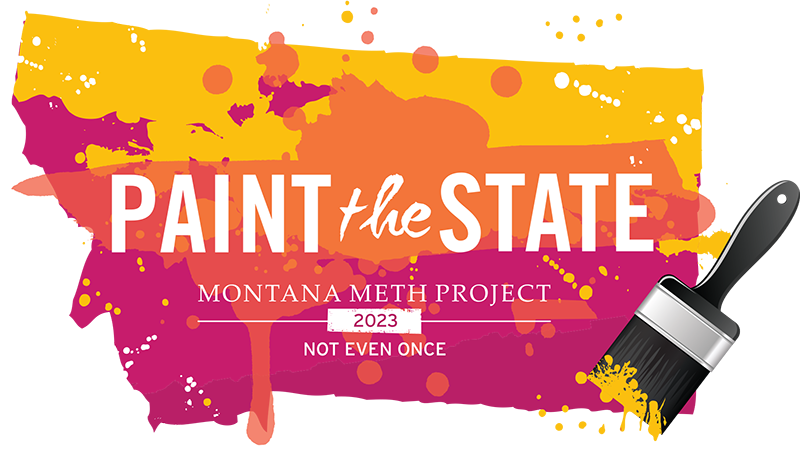 ABOUT PAINT THE STATE
The Montana Meth Project's Paint the State 2023 initiative is now open for registration! Compete for more than $100,000 in cash prizes and join the statewide public art contest that engages Montanans in on-the-ground drug prevention. The contest invites Montana residents 13 years of age and older to create monument-sized original public works of art that inspire Montanans to live vibrant drug-free lives incorporating the Meth Project's "Not Even Once" message.
Registration is open through May 31, 2023. Artwork must be installed for judging by June 30, 2023. Individuals and groups may register to create their large-scale public art installations in teen and adult divisions. Three $10,000 grand prizes will be awarded for the Top Montana Teen, Top Montana Adult, and People's Choice. One entry could win up to $20,000!
Learn more and register now